Mr. Wayne Myers,
Indiana ASA State Commissioner
INDIANA ASA . . . The Place To Be For Softball In Indiana!
New pages now available online:
Indiana ASA Constitution
Indiana ASA Bylaws
Check here for recent news on:
Fast Pitch Pitcher Classification List!
2005 State Tournament Schedules updated
2005 National Qualifiers
2005 Invitational Tournament Listing updated
2005 Convention and Hall of Fame Banquet with new Hall of Fame Inductees!
2006 State Tournament sites awarded
Umpire Information on the Indiana ASA Umpire web site
Junior Olympic Information on the Indiana ASA J.O. web site
Welcome to the web page of the Indiana Amateur Softball Association, Inc. We are in the midst of a renovation of our site and we appreciate your patience. Indiana ASA always attempts to provide our players, teams, and umpires the best possible service. We hope this site will provide that for you.
If you are looking for information on Junior Olympic (youth) softball, click here: http://indiana-asa-jo.com/
If you are looking for information on ASA Umpire information, click here: http://inasablue.com/
For adult information, this is the correct site. We are updating pages as rapidly as we can.

From the links on the left or below, you may contact the people who can help you.
Staff and Contacts

Here you will find contact information for all members of the Indiana ASA Adult Staff.
If you need Umpire Staff, click here.
If you need Junior Olympic (youth) staff, click here.
Latest News

There are links to all sorts of recent news items, such as rule changes, upcoming events, and fees.
ASA Championship Tournament Play

This page will link you to all ASA Championship Tournaments.
ASA-Sanctioned Invitational Tournaments

Here are the list of ASA-Sanctioned Invitational Tournaments throughout Indiana. There is also a page to submit your tournament for listing.
Indiana ASA Umpire Program

This web site will allow you to find umpire staff so you can register; ASA clinic and school dates, times, and sites; ASA umpire equipment and clothing; and a form for you to register as an ASA umpire by mail.
ASA Merchandise

This page contains links to buy softballs for your leagues and various umpire-related clothing and equipment.

Contact Information
You may reach State Commissioner Wayne Myers by any of the following methods:
Address3300 South 5th Street Terre Haute, IN 47802
Telephone812-234-0339
FAX812-234-6369Email[email protected]
For questions or comments concerning this web site, please email us at:
Click the logo below to link to the web site of the Amateur Softball Association of America!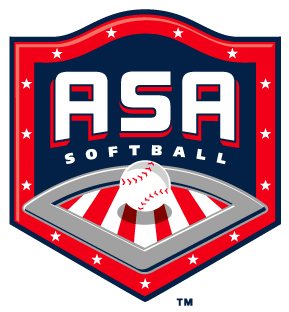 Click the logo below to link to the Indiana ASA JO web page!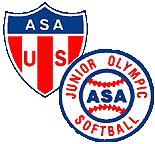 Click below to check out the Indiana ASA Umpire program!